Unleash the power of your cognitive Digital Therapy insights
and turbo charge your personalized hybrid care delivery model
Deliver
evidence-based
Therapy@Home
Deliver evidence-based Therapy@Home
that leverages digitally-enabled intelligent interventions to improve chronic conditions and address the physical, behavioral, and social needs of patients and consumers.
Create new models of personalized virtual care through Digital Engagement
And empower patients, clinicians, and admin personnel with intuitive platform interfaces and care pathways, automated clinical workflows, and real time clinical insights
Improve patient and business insights with
Intelligent Technology and Business Platform
Optimize clinical data use and workflows, and streamline decision making throughout the patient-consumer journey
Our integrated cloud-native technology platform
For employers, Salaso delivers better health outcomes at a lower cost. How? Let's look at musculoskeletal (MSK) conditions as an example. Nearly half of large employers rank MSK conditions as the condition having the greatest impact on their healthcare costs. And 85% of large employers ranked it among their top three cost drivers. This isn't surprising when you consider that nearly all working people will experience MSK conditions at some point in their careers. For employees, MSK conditions can be debilitating, impacting their quality of life, productivity and wellbeing. For employers, the cost of MSK conditions is astronomical, and rising.
1 in 8 working people lost work days in the previous 12 months because of an MSK condition.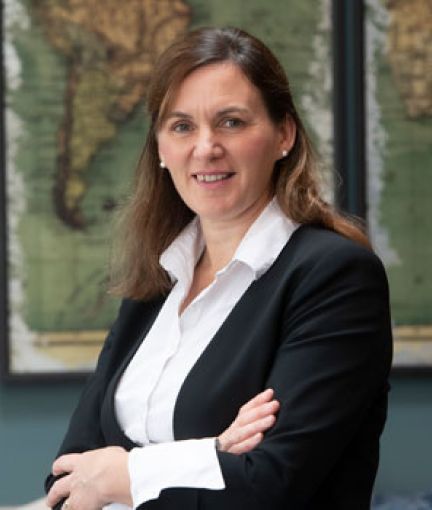 "As a clinician, I observed first-hand the demands placed on overburdened healthcare systems. As an academic lecturing in multimedia studies, I experienced the power of digital tools in optimising service delivery and augmenting quality care. Thus, the idea of Salaso was born.
By combining the power of a digital platform and a deep understanding of clinical workflows, Salaso has developed an enterprise-class digital therapy platform enabling healthcare clients develop new models of service delivery through a digital channel, complementary to traditional in-person care."
Aoife Ní Mhuirí, CEO and Founder
Today, in our post-pandemic, new world of hybrid models of service delivery and distributed working, Salaso's cognitive, content-rich, evidence-informed and highly-scalable digital therapy platform is accelerating the digital transformation journey for our healthcare industry clients. 
Salaso's digital therapy platform empowers healthcare providers to shift from delivering siloed, episodic healthcare to efficiently providing a more longitudinal continuum of healthcare and well-being services throughout the lifespan of the user.
This shift is enabling healthcare providers to efficiently scale previously proven population health management models, thereby making a real impact on the health of the communities they serve.
For health care providers, digital is key to improving quality of care and delivering more care by removing friction in the system and serving as a "force-extender" for providers. Clinicians want to focus on delivering high-quality care to their patients and digital solutions can help integrate/augment their workflow while reducing time spent on administrative tasks (e.g., handling patient data, managing referrals and paperwork). Providers are open to using digital dashboards and tools if they can be shown to help improve outcomes, save time, and manage cost. 
At Salaso we are focused on helping our healthcare industry clients accelerate their digital transformation journeys by catalyzing the emerging hybrid-care model and enabling the real time delivery of new-complementary digital therapy services to patients and consumers, aimed at improving the inclusive, equitable and affordable access to quality care.
On the HealthTech side, our Secure Therapy Engagement Platform Services (STEPS) offers an integrated suite of evidence base and clinically tested digital therapies, featuring personalized and frictionless user experience for patients and consumers that provides greater and scalable access, enables maximum well-being, and lowers costs.
Built on SaaS infrastructure
Our STEPS technology platform is built on an open hybrid cloud-native SaaS infrastructure, using next generation applications and open APIs, key to enable shorter time to value and flowless integration with HER/EMR systems. Our digital therapy services delivery platform is underpinned by exponential technologies such as AI, IoT, 5G and Edge Computing, in addition to a Data Fabric layer, analytics engine, and on demand content (data & video) delivery and real time communications services.
Digital Therapy (DTx) services suite
On the Clinical side, our Digital Therapy (DTx) services suite features 3 composable, modular and scalable Solution PAKs designed to meet our client's virtual care services strategy, clinical workflows, and usage / deliver schemas.
Our Salaso PAK for Therapy – features Orthopedic Surgical, and Respiratory, Cardiac and Oncology Medicine use cases; and it is physician prescribed and supported.
Our Salaso PAK for Prevention – features Musculoskeletal and Sports Medicine, Obesity & Diabetes Management, and Mental Health Medicine; and it is personalized and some use cases may require a physician prescription or monitoring.
Our Salaso PAK for Wellness – features Staff Well-Being, Readiness to Work, and Mental Stress Services; consumed as an auto provision and self-managed digital wellness service that does not require physician prescription.
Salaso's next generation digital therapy services delivery platform is aimed at enabling healthcare providers to drive New Healthcare Possibilities.
Transforming patient care
The pandemic forever altered the healthcare industry. Never have more providers, care teams, and staff relied on digital technologies to communicate, diagnose, treat, and stand-up new services at a moment's notice.
COVID-19 also challenged traditional assumptions and barriers to healthcare digitization. Digital initiatives that what once took hospitals and healthcare systems years of planning and implementation suddenly took weeks, or even days, to execute. With a focus on agility and care continuity, healthcare organizations adapted swiftly to a global crisis and became heroes in the making.
For over 5 years, Salaso has partnered with healthcare organizations to transform and extend on-premise patient care to virtual care to the home. As one of the digital therapy platforms of choice for healthcare providers, including 3 of the top 30 largest health systems worldwide, Salaso's evidence based clinical use cases and digital therapy service delivery platform, enables healthcare IT (HIT) and Digital Innovation Business Units to safely accelerate their digital transformation journeys, strategies and industry imperatives, while improving patient outcomes and therapy adherence, and driving operational excellence and security at scale.
We at Salaso are passionate about enabling our clients redefine the digital care market, by co-creating together and discovering new roads to the health innovation ecosystems and cognitive healthcare centers of tomorrow.
Chief Clinical Officer
PhD MSc Grad Dip Phys Grad Dip MNMSD HCPC FCSP
A leader in the field of neuroscience, Dr Thacker's research has led to many important discoveries in the development of neuropathic pain. His research and practice have integrated the complex issue of pain sciences into the management of people with painful conditions.
Mick is the Chief Clinical Officer at Salaso with responsibility for the governance and generation of the evidence based clinical content that is a hallmark of the Salaso therapeutic strategy.
Improving patient outcomes through precision targeted digital therapeutics. Research based adaptive treatment and wellness care plans.
of patients progressed faster than their physical therapists expected
improvement in the number of patients experiencing difficulties in activities of daily living
of physical therapists say they would recommend Salaso
patients said they wanted to use Salaso regularly
of physical therapists rated Salaso as

highly useful


in everyday medical practice
[Journal Article] Polli A, Weis L, Biundo R, Thacker M, Turolla A, Koutsikos K, Chaudhuri KR, Antonini A Movement disorders : official journal of the Movement Disorder Society 31(12):1854-1864 Published December 2016
[Journal Article] Spahr N, Hodkinson D, Jolly K, Williams S, Howard M, Thacker M Musculoskeletal science & practice 27:40-48 Published February 2017
[Journal Article] Tabor A, O'Daly O, Gregory RW, Jacobs C, Travers W, Thacker MA, Moseley GL The Clinical journal of pain 32(7):588-593 Published July 2016